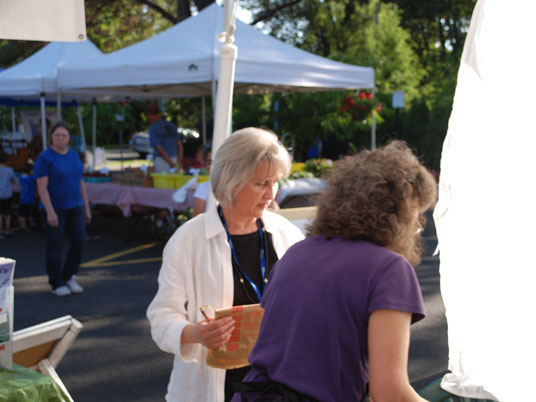 About Volunteering
We wouldn't have a neighborhood farmers market without volunteers. There are many ways to be involved. Volunteers staff the MFM Welcome Booth ...
Help set up & take down the market.
Help with our hunger reduction programs. Specifically our children's or senior programs.
Organize events like cooking demos, musical guests, & activities for kids.
Promote the market by placing ads and writing editorials.
Managing the web site.
Putting up posters.
If you have questions, comments, ideas, or want to say hello, contact us through the form below, give us a call at (503) 341-9350, or visit our booth in the center of the market.
Contact Us About Becoming A Volunteer